Life Insurance
Too many people have life insurance that doesn't provide the support they want their loved ones to have once they're gone. Many more families simply have no basic life coverage of any kind. We believe everyone should have access to affordable coverage.
Let us do a no obligation "Family Life Protector Plan" that offers you just that.. an assessment showing you exactly what should be your right coverage. They are supplemental life insurance protection offerings that are clearly written and easy to understand so you can be sure it's the right plan for you and your family.
Ways to Protect you
5 ways the supplemental life policy will take care of you and your family.
FINANCIAL PEACE OF MIND: Benefits that can help your family pay final expenses, mortgage or rent payments, replace lost income or cover other expenses.
"WHOLE LIFE" PROTECTION TO AGE 100: Cash values and paid-up insurance values beginning with the second or third year the policy is in force.
CUSTOMIZED COMBINED LIFE INSURANCE PROTECTION: Whole Life, in combination with term coverage, to fit your needs and your budget.
"ALL COVERAGE" FEATURES:

Living Benefit/Accelerated Death Benefit that can pay the proceeds to you while you are living
Waiver of Premium for total disability from age 16, but prior to age 60
Optional Accidental Death Benefit available through age 65. Pays double

COST AND COVERAGE ALWAYS REMAINS THE SAME: Gives you peace of mind now and in the future.
What's Covered
There are three financial needs your family will likely have should you die unexpectedly:
1. Final expenses
If you die, life goes on for your family. Unpaid medical bills, attorney fees, credit balances, taxes and funerals can be expensive, and existing policies may not have the buying power they did when you first purchased them. A supplemental life insurance can be used to help you pay these expenses.
2. Housing expenses
Depending on the plan you choose, our Family Life Protector Policies can help provide enough cash for your family to continue to make mortgage or rent payments to help relieve some of the financial pressure they may experience after your death.
3. Replacement income
The loss of your income will be a significant financial challenge for your family. Our Family Life Protector offerings can help replace your income, allowing your family to have more time to adjust financially after your death.
Deciding to protect your family now will ensure that loved ones will have cash when they need it most.
Family Life Protector– Whole Life or Term Insurance
Whole Life Insurance provides protection throughout your lifetime. Funds will be available to your family no matter when your death occurs.
We also offer an affordable combination of Whole Life Insurance with Term Rider benefits to help keep your costs more manageable without sacrificing protection. You can choose coverage for yourself, your spouse and your children.
Here's how it works
In the event of death by natural causes (see note below), A life insurance will pay your beneficiary an amount you choose to meet your family's needs: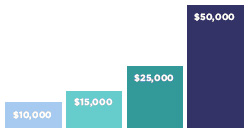 Whole Life Insurance covers you to age 100(1), or in combination with a Term Rider to age 70(2).
Optional Accidental Death Benefit(3)
Should you die as a result of an accident, A life Insurance will double the face amount of your supplemental life insurance policy. Your family Life Protector policy will pay your beneficiary from $20,000 to $100,000, depending on the plan you select. This benefit is not available if the accidental death occurs following the first policy anniversary after your 65th birthday.
Living Benefit(4)
(Accelerated Death Benefit)
If you or any covered family member are diagnosed with a terminal condition that will either; likely result in death within 12 months, or require continuous confinement in a hospital, extended care facility, nursing home or hospice, until death, you can request that we pay your Family Life Protector benefit to you while you are living, up to $50,000.
Contact a Life Insurance Agent specialist to learn more about Life Insurance.