About Us
Insurance Network is a Texas – based company providing insurance services to consumers and businesses in the State of Texas. Agency headquarters are centrally located in San Antonio, Texas.
Our goal is to conveniently provide every customer an insurance policy, while offering competitive rates and superior customer service. Customers consistently choose us because our network provides more than just insurance- we offer the added assurance of great value, ease, and service. Our commitment to delivering more than just insurance has made our agents and policyholders among the most loyal in the industry.
We accomplish our mission by using cutting edge technology and innovative ideas, such as utilizing technology to break through traditional methods of completing the sale of a policy. Mobile technology allows the customer to transact business with their personal agent in a convenient location, without sacrificing the amenities of an office. We are an insurance agency with a philosophy dedicated to long – term relationships with our customers. We aim to be known as the premier network that delivers exceptional service promptly and easily using all channels of communication.
We are proud to represent some of the best insurance companies nationwide. We've grown and expanded our product line to include a full range of property and casualty insurance products. The agency offers reputable, stable companies for all potential customers and businesses in the state of Texas. With access to over 30 insurance companies, we pride ourselves in presenting GREAT RATES, GREAT SERVICE and A GREAT CHOICE. Together with our agents and partners, Insurance Network remains a premier provider of Insurance in Texas. We will continue this tradition in the future together with our policy holders, agents and partners.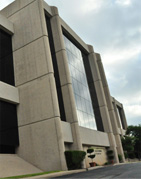 Headquarters:
7551 Callaghan Road
Suite 350
San Antonio, TX 78229