Careers
Because population continues to rise, as does individual wealth, the need for insurance will continue to grow. Working in insurance means assisting companies and individuals in guarding themselves against loss. Risk management is an integral part of the work. As an insurance professional, you will guide customers in identifying the type, and level of insurance necessary, and help them purchase the correct policy.
Join Our Team
Every team member at every position at Insurance Network is important to our success. It is our goal to recognize individual efforts that contribute to team accomplishments. We provide an environment where individuals with integrity, passion, hard work ethic, and a desire to help others can make a difference and experience personal and team growth.
Are you a frustrated captive agent or producer tired of going no where? Find out what an Independent Agent is all about.
If you have these characteristics and are interested in learning more about potential opportunities to join our team please contact us at careers@myrateonline.com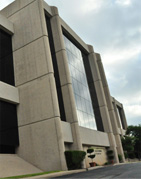 Headquarters:
7551 Callaghan Road
Suite 350
San Antonio, TX 78229